May you help us deliver God's assistance, teaching, and leadership to everyone who need it
Where your money goes...
*NOTE: A standard transaction fee of about 2.6% will be taken out of your donation by the credit card processor (Square or PayPal).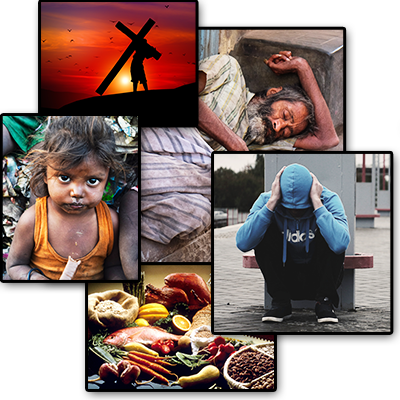 Your tithe

is used for its purposes as defined by God for His people today. The tithe is called the sacred portion or set aside for God because it truly belongs to God

(Deuteronomy/Devarim 26:13)

, and so it is treated with special care. It is only used to help the poor and needy, orphans, full-time servants of the Lord, and to supply holiday feasts

(Deuteronomy/Devarim 14:29, 26:12-13, 14:22-27; 1 Chronicles/Divrei Hayamim I 9:17-27, 9:33; 2 Chronicles/Divrei Hayamim II 5:12-13; Ezra 2:41-58, 7:7; Nehemiah/Nechemya 7:1, 12:45-47, 13:10; 2 Corinthians 9:9; John 13:29)

.

Third-world ministries are also supplied by the tithe through distribution to God's full-time servants abroad.

The tithe is meant to supply people with support and show God's gracious giving to all. It is not meant to supply organizations or businesses, which is why this ministry sends every cent to people in as direct a way as possible.

Tithe funds will

not

be used for this ministry's other expenses, such as supplies, equipment, taxes, utilities, and other organizational expenses. Please make a general offering to provide for other expenses.

God gave much proof and scripture for this treatment of the tithe (see Properly Handling God's Money and Our Taxes for details).

Ministries serving poor and tribal areas in the third-world greatly benefit from your giving because these areas often don't earn enough income in the form of money to support even a modest church. See photos of people being helped here...

The following chart shows how the tithe has been distributed through the lifetime of this ministry. 57% has gone to external ministries and charities serving the world, 43% has gone to local people in need, and less than 1% has supplied feasts.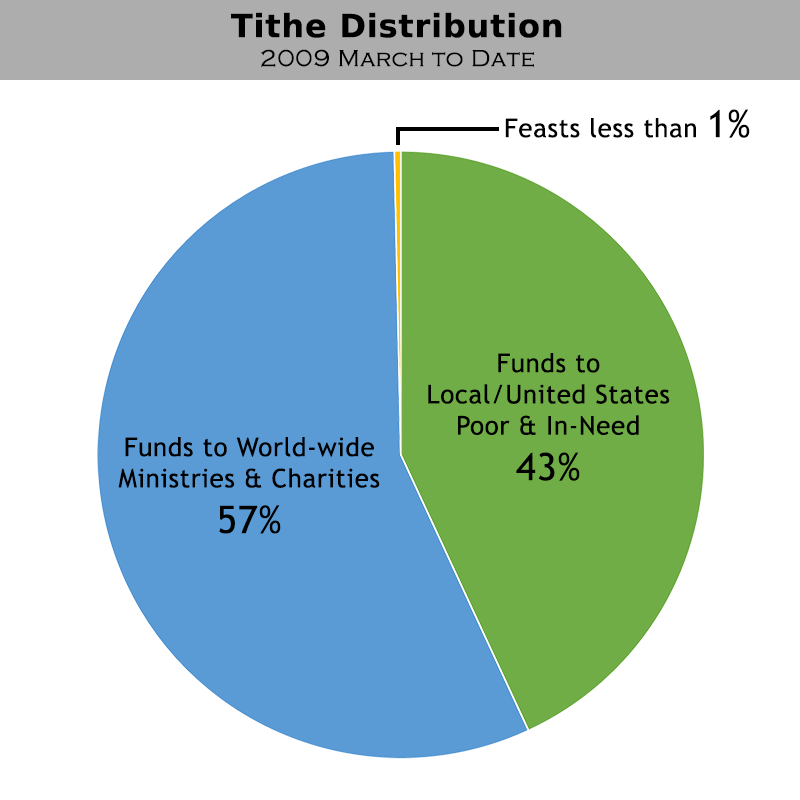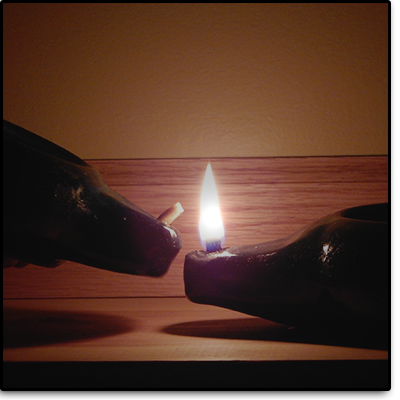 General offerings

go into the general operation fund and pay for utilities, supplies, property, and other ministry expenses that the tithe cannot pay.

Examples include advertising, material production, printing & distribution, Internet services & website hosting, and nonclergy worker costs.

Your money will help spread the truth and God's grace and healing to all who need it.
Thank you very much, and God bless you in Mashiach Yeshua!

(Christ Jesus)


Christ Hephzibah Church is a nonprofit organization.

Though your donations are tax deductible, we do not support claiming charity as tax deductions,
because we should not seek any return or reward from charitable giving.
The Lord said, "Take care not to practice your righteousness in the sight of people...
otherwise you have not reward with your Father who is in heaven...
But when you give to the poor, do not let your left hand know what your right hand is doing,
so that your charitable giving will be in secret, and your Father who sees what is done in secret will reward you."

(Matthew 6:3-4)

.

Where is the heart of the person that wants compensation or recognition for giving charity?
References for Charity Theft and Fraud

[1] "Fraud Against Churches Exceeds What Churches Give to Missions". Brotherhood Mutual Insurance. 2019 Oct. 10. Retrieved 2022 Apr. 11.
https://www.brotherhoodmutual.com...

[2] "Church Fraud Is Estimated To Increase To $110 Million Dollars A Day". Bento For Business Blog. 2017 Jun. 15. Retrieved 2022 Apr. 11.
https://bentoforbusiness.com/nonprofit/church-fraud

[3] Walter Pavlo. "Fraud Thriving In U.S. Churches, But You Wouldn't Know It". Forbes. 2013 Nov. 18. Retrieved 2022 Apr. 11.
https://www.forbes.com...

[4] Laura Sullivan. "In Search Of The Red Cross' $500 Million In Haiti Relief". NPR - National Public Radio. 2015 Jun. 3. Retrieved 2022 Apr. 11.
https://www.npr.org...

[5] "Report: Red Cross Spent 25 Percent Of Haiti Donations On Internal Expenses". NPR - National Public Radio. 2016 Jun. 16. Retrieved 2022 Apr. 11.
https://www.npr.org...

[6] "Red Cross scandals tarnish relief efforts". NBC News. 2005 Dec. 29. Retrieved 2022 Apr. 11.
https://www.nbcnews.com/id/wbna10640252

[7] Laurie Kellman. "Red Cross Probes Katrina Misconduct, Theft". EMS World. 2006 Mar. 24 Retrieved 2022 Apr. 11.
https://www.hmpgloballearningnetwork.com...

[8] "Salvation Army director 'stole $2million of toys, strollers and food donated to the charity to sell for profit'". Daily Mail - Associated Newspapers Ltd. 2012 Nov. 26. Retrieved 2022 Apr. 11.
https://www.dailymail.co.uk...

[9] Steve Boggan. "Mafia link to stolen charity cash: Big slice of Salvation Army's missing millions traced to US businessman 'associated with high-level organised crime figures' and spent on luxury properties in California". Independent. 1993 Nov. 13. Retrieved 2022 Apr. 11.
https://www.independent.co.uk...

[10] Gary Snyder. "Nonprofit Fraud: Is the Salvation Army Worthy of Our Contributions?". Nonprofit Imperative. 2012 Nov. 27. Retrieved 2022 Apr. 11.
http://nonprofitimperative.blogspot.com...

[11] Jacob Magid. "Charity tied to top rabbi raises cash with promise of immunity from coronavirus". The Times Of Israel. 2020 Apr. 18. Retrieved 2022 Apr. 11.
https://www.timesofisrael.com...

[12] Josh Verges. "FBI raids Twin Cities businesses suspected of 'massive fraud' in child food programs". Pioneer Press. 2022 Jan. 24. Retrieved 2022 Apr. 11.
https://www.twincities.com...

[13] Eric Rasmussen. "Feds: Nonprofit stole millions of tax dollars meant to feed kids during pandemic". KSTP News. 2022 Feb. 25. Retrieved 2022 Apr. 11.
https://kstp.com...

[14] "Veterans Charity Scam". AARP. 2020 Oct. 19. Retrieved 2022 Apr. 11.
https://www.aarp.org...

[15] William Neuman. "Church Charity 'Bilked' - Pair Stole $2.4 Million: Suit". 2004 May 10. Retrieved 2022 Apr. 11.
https://nypost.com...

[16] Serena McGill. "Joel Osteen Lakewood Church gets $32 million in yearly donations, estimate based on $600,000 theft math". Christian Today. 2014 Mar. 19. Retrieved 2022 Apr. 11.
https://www.christiantoday.com...

[17] Rebecca S. Kanter. "Charity Founders Sentenced to Prison for Using Non-Profit to Steal from Donors and Cheat on Their Taxes". United States Department Of Justice, U.S. Attorney's Office, Southern District Of California. 2020 Nov. 6. Retrieved 2022 Apr. 11.
https://www.justice.gov...

[18] Minister Ty Alexander Huynh personally knows of a church in Apple Valley, MN that reported over $200,000 stolen in 2009.

[19] Sam Westrop. "REVEALED: The U.S. Charitable Network That Subsidizes Hamas, and the Donors Behind It". Focus On Western Islamism. 2023 Nov. 14. Retrieved 2023 Nov. 17.
https://islamism.news/research/investigations/...